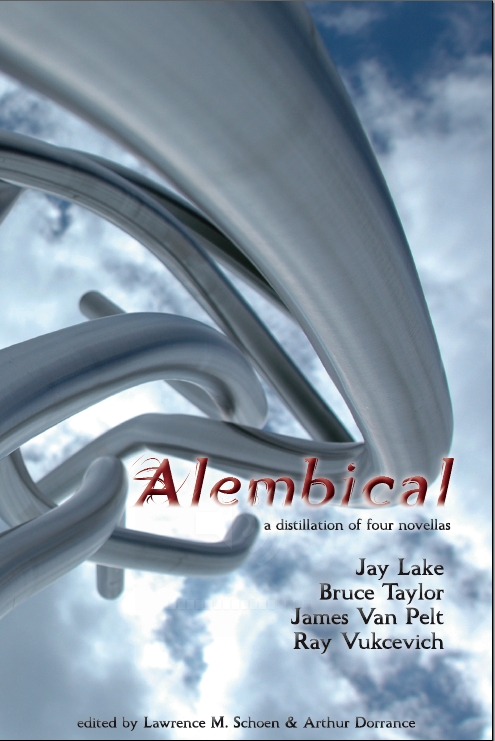 A new anthology released today! From the website ...
"Our second book, "unofficially" releasing at the World Fantasy Convention 2008 on November 1st, is
Alembical
, an anthology that extends Paper Golem's commitment to the genre by focusing on the novella, an all too often, under-appreciated length. Alembical gives voice to four of the field's most dynamic writers at the powerful novella length, leaping from sub-genre to sub-genre, and leaving the reader breathless in the process. This anthology will redefine your understanding of the novella."
Redefine my understanding of the novella? Sounds exciting! This is the first volume in an annual anthology featuring four authors: Jay Lake, Bruce Taylor, James Van Pelt, and Ray Vukcevich.